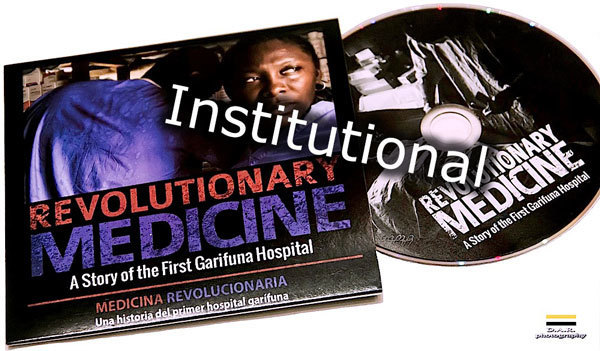 REVOLUTIONARY MEDICINE: A STORY OF THE FIRST GARIFUNA HOSPITAL (Institutional Purchase, DVD + Digital Download)
SKU 05
Product Details
Institutional purchases include unlimited rights to screen REVOLUTIONARY MEDICINE: A STORY OF THE FIRST GARIFUNA HOSPITAL within the institution, except for commercial screenings. The order includes two(2) copies of the film's DVD and a high-definition digital version. Available in English, Spanish and bilingual versions.

Documentary, 40 min, 2013, Naretiv Productions, Co-directed by Beth Geglia and Jesse Freeston.

For more on the film visit www.revolutionarymedicine.org.
Save this product for later